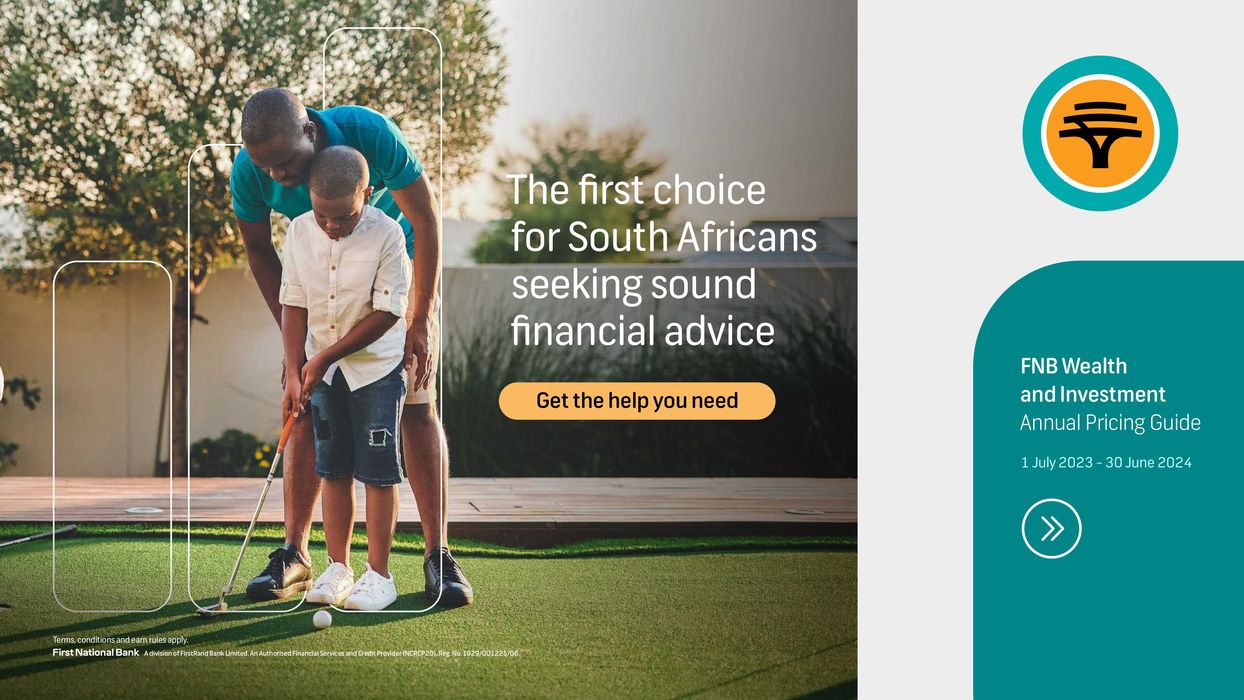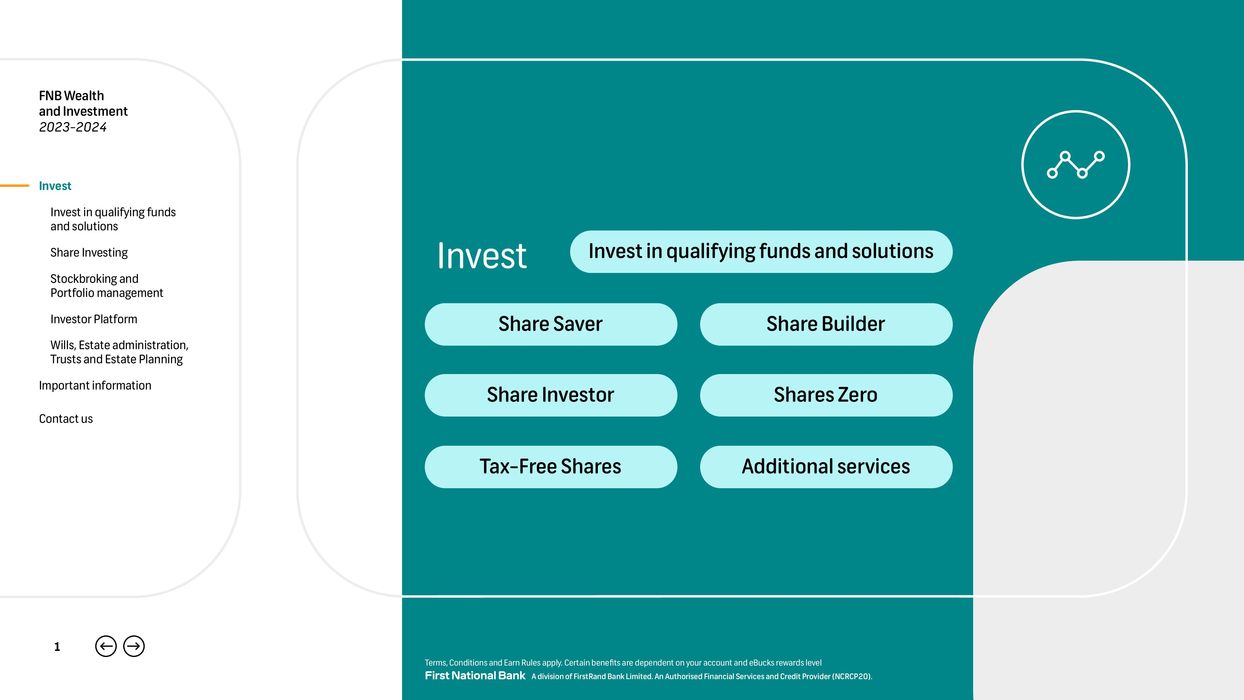 FNB Wealth and Investment
Looking for the best FNB offers
If you are looking for the biggest FNB discounts you are in the right place. Here on Tiendeo, we have all the catalogues so you won't miss out on any online promotions from FNB or any other shops in the Banks & Insurances category in your city. There are currently 22 FNB catalogues on Tiendeo. Browse the latest FNB catalogue "FNB Wealth and Investment" valid from from 30/10 to until 30/6 and start saving now!
Find FNB catalogues in your city
FNB, all the offers at your fingertips
FNB is one of South Africa's leading financial and banking service providers offering an array of services. Browse the FNB catalogue to read up about more information.
About FNB
FNB or First National Bank as it's formally known is one of South Africa's most popular financial service and banking solutions provider, catering for businesses and personal banking needs. Some of the many services include FNB loans to assist you whether you need a temporary loan to ease a long month of expenses, a home loan or a loan to assist you with various other needs. You can easily visit your nearest FNB and open your FNB account and start enjoying the benefits today. Use the FNB catalogue for details and more about their products and services that can be suited to your needs.
You can find an FNB Branch via the company's branch locator and most can be found nationwide. You can also use FNB cellphone banking, FNB app or simply use FNB online to do your banking at https://www.fnb.co.za/
The origins of FNB
First National Bank's origins can be traced to 1838 and is known to be one of the oldest banks in South Africa. It is part of the First Rand Group that also consists of Westbank and Rand Merchant Bank. FNB also has subsidiaries in Botswana, Swaziland, Tanzania, Zambia, Ghana, Mozambique and several other countries in Africa as well as India.
Get great banking solutions at FNB
FNB is one of South Africa's favourite when it comes to banking service and products tailored to personal as well as business banking. You can utilise various services and convenient solutions with FNB like the FNB app, FNB mobi for your cellphone banking and FNB banking online to add extra convenience. Every branch is different and will have a unique FNB branch code that you may need to use for your online banking and other banking needs.
You will find FNB contact details on their website and you can use the FNB branch locator to find your nearest branch. Convenience is great as you can utilise FNB banking online to do your online banking like buy electricity, pay bills and lots more. Join FNB careers if you're looking to start a promising career with a well established South African bank.