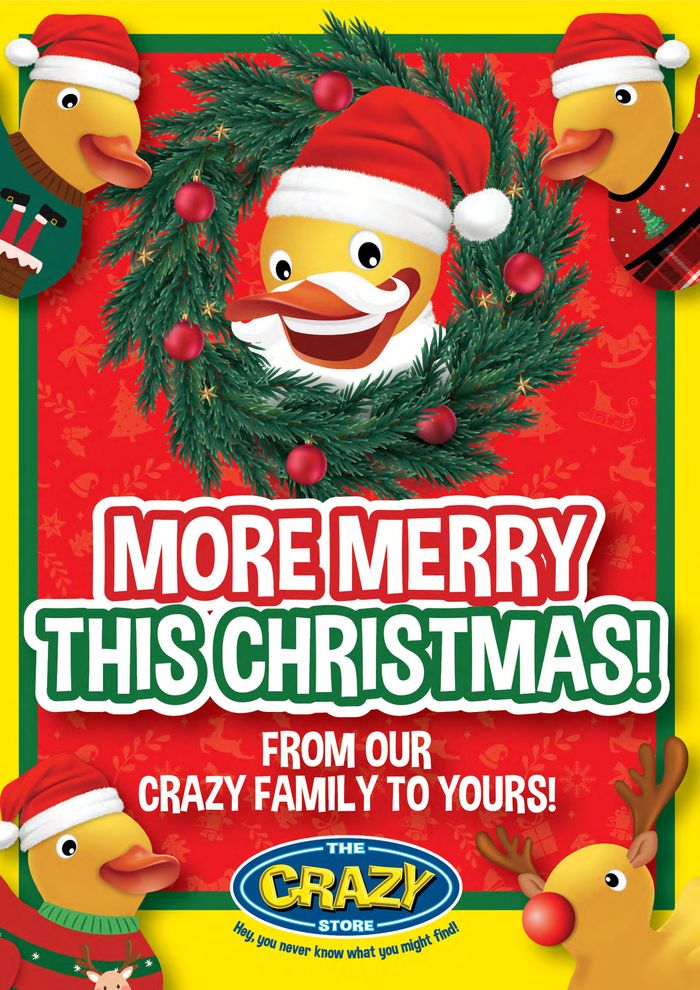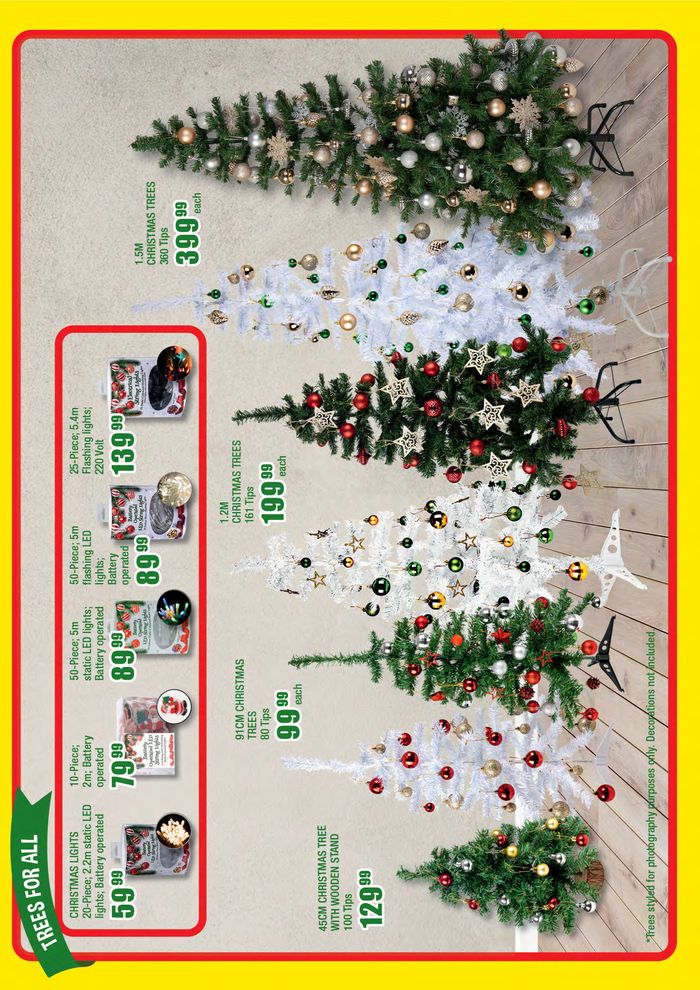 More Merry This Christmas

Looking for the best The Crazy Store offers
If you are looking for the biggest The Crazy Store discounts you are in the right place. Here on Tiendeo, we have all the catalogues so you won't miss out on any online promotions from The Crazy Store or any other shops in the Babies, Kids & Toys category in your city. There is currently 1 The Crazy Store catalogue on Tiendeo. Browse the latest The Crazy Store catalogue "More Merry This Christmas" valid from from 31/10 to until 24/12 and start saving now!
Find The Crazy Store catalogues in your city
The Crazy Store, all the offers at your fingertips
Crazy Store offers customers a variety of products in various categories like gardening, homeware, kitchen, pets and outdoors to name a few. See the Crazy Store catalogue for details on specials.
About Crazy Store
Crazy Store is a great place to shop for discount prices and quality items for every occasion. Some of Crazy Store products include categories like toys, games & sports, party & sweets, books & electronics, fashion & personal care, homeware & gifting. What's best is the fact that shoppers not only enjoy excellent quality items but such affordable prices too at the Crazy Store you never have to break your budget to get what you need. Shoppers can view the Crazy Store online website for product prices, household, camping & pool, DIY & hardware, as well as seasonal items. There are Crazy Store branches located throughout South Africa with some popular branches including Crazy Store Johannesburg and Crazy Store Durban. Check out the Crazy Store catalogue for great deals on those most wanted items.
The origins of Crazy Store
Crazy Store began its journey in 1995 when brothers Glen and Ryan Broomberg opened a R10 store in Johannesburg and another in Cape Town. Later the Melbro Group acquired 50% of the R10 shop company and because of favourable conditions the comapany could sell stock at under R10 and it continued to grow and become popular amongst customers looking for fantastic bargain deals. After the Rand weakend in 1999 the R10 store could no longer hold to stocks being sold at R10 and was forced to change the business strategy, this came with the name change to The Crazy Store and change of ownership where the Melbro Group attained 100% shares in the company. In 2011 the 200th store was opened and to date the Crazy store features more than 280 stores across South Africa.
Get great deals on great products at the Crazy Store
The Crazy Store specialises in a vast variety of low priced goods that are made with excellent quality and is suited to every occasion. Crazy Stores offer shoppers 18 categories to shop from whether looking to purchase a gift for someone or simply looking for great items you could use at your home. Crazy Store gives back to communities and charity courses such as when it partnered with The Friends of Children's Hospital Association (FOCHA) in 2014 which is the fundraiser of the Red Cross War Memorial Children's Hospital. 10% Of the funds in the sales of the Crazy Store collectable yellow ducks go towards the FOCHA course as well as money collectable tins found in each Crazy Store.
Furthermore customers can utilise the Crazy Store website to check product availability at a store nearest to them as well as see the prices of items they intend to purchase. For a view on excellent money saving deals see the Crazy store catalogue for specials.