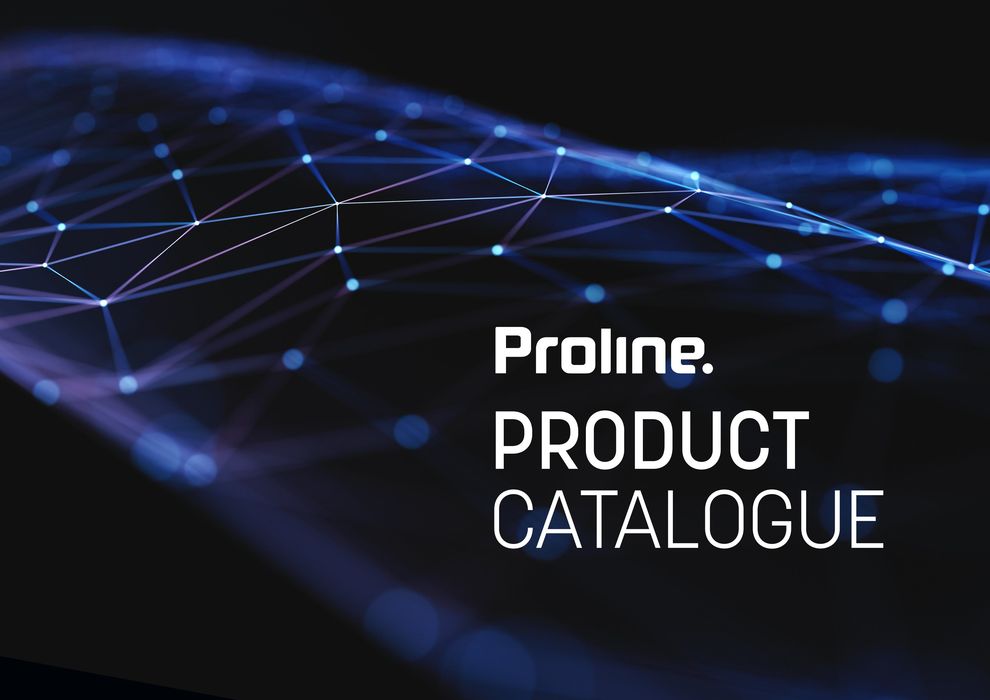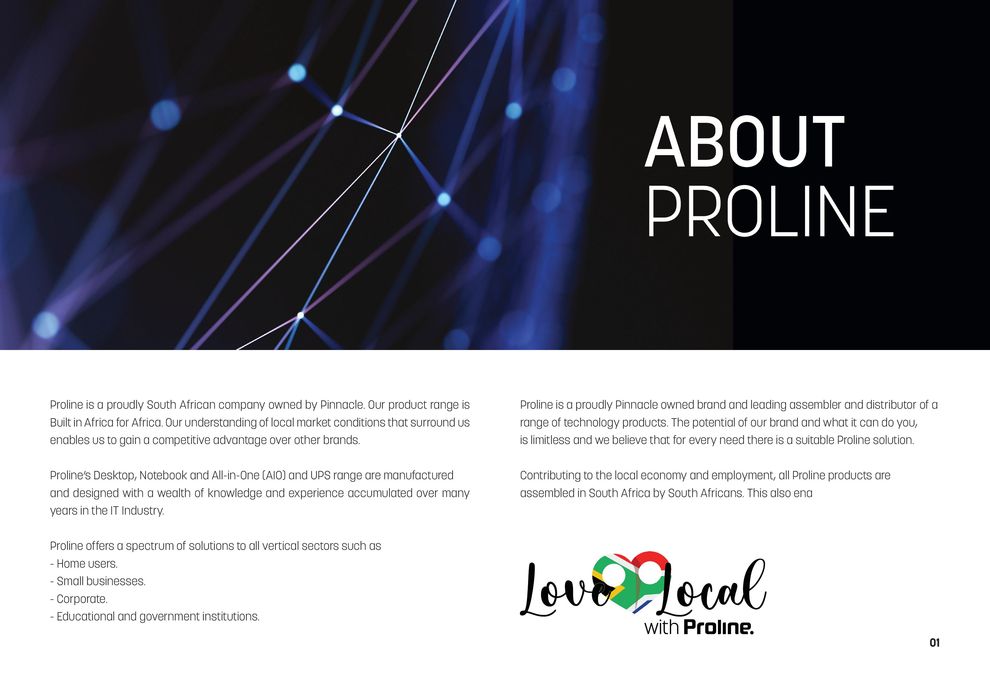 Pinnacle Proline Product Catalogue
PEP CELL

Let's go Ke Dezemba

Builders

Summer Décor and Lighting Ranges

Builders

Smart Home Security
Looking for the best Proline offers
If you are looking for the biggest Proline discounts you are in the right place. Here on Tiendeo, we have all the catalogues so you won't miss out on any online promotions from Proline or any other shops in the Electronics & Home Appliances category in your city. There is currently 1 Proline catalogue on Tiendeo. Browse the latest Proline catalogue "Pinnacle Proline Product Catalogue" valid from from 28/8 to until 31/12 and start saving now!
Find Proline catalogues in your city
Proline, all the offers at your fingertips
Proline is your leading experts when it comes to innovative information technology and devices. For specials see the Proline catalogue for a chance to save on your next catalogue.
About Proline
Proline is a leading brand of computers that not only offer excellent machines but also affordable prices. Proline computers are of the most popular Proline products distributed, however, there are several mobile devices that you can enjoy too within the range like Proline tablets and Proline phones to name a few. There are many Proline dealerships in SA, you can utilise the company's website to find your nearest dealership or a store nearest to you. For convenience Proline products are also sold throughout SA via selected retailers. Whether you're looking for retail Point of Sale solutions, software, hardware or repair solutions, speak to a Proline dealer or consultant for more information. See the Proline calatogue for special deals.
The origins of Proline
Proline is manufactured by Pinninacle, a South African ITC distribution company that was founded in 1993 by Arnold Fourie. It has seen great success throughout its years so much so that even as early as 1998, the company was already listed on the JSE. There are divisions located throughout South Africa and in parts of Africa and hence Proline products can also be found nationwide and overseas. Proline products produced are especially made to suit the African market and because products are locally produced, the company can offer some exceptional market competitiveness with price without quality compromise.
Get PC innovation at its best with Proline
Proline is a great computer brand that specialises in making even more than PC's such as Proline phones, and Proline tablets to name a few. Proline computers are one of SA shoppers favourite choices when it comes to affordability and computer capability. The range of Proline products are manufactured by Pinnacle, a leading ITC South African company that offers opportunity for previously underprivileged South Africans and is a BEE level 3 company. The company is also dedicated to skills and growth as well as opportunity and whilst the Proline brand competes with other high-end international brands, it is able to offer consumers cutting-edge technology without compromising on quality and meeting all the needs of the user. For a chance to enjoy money saving deals on your next purchase, have a browse through the latest Proline catelogue for information on promotions.