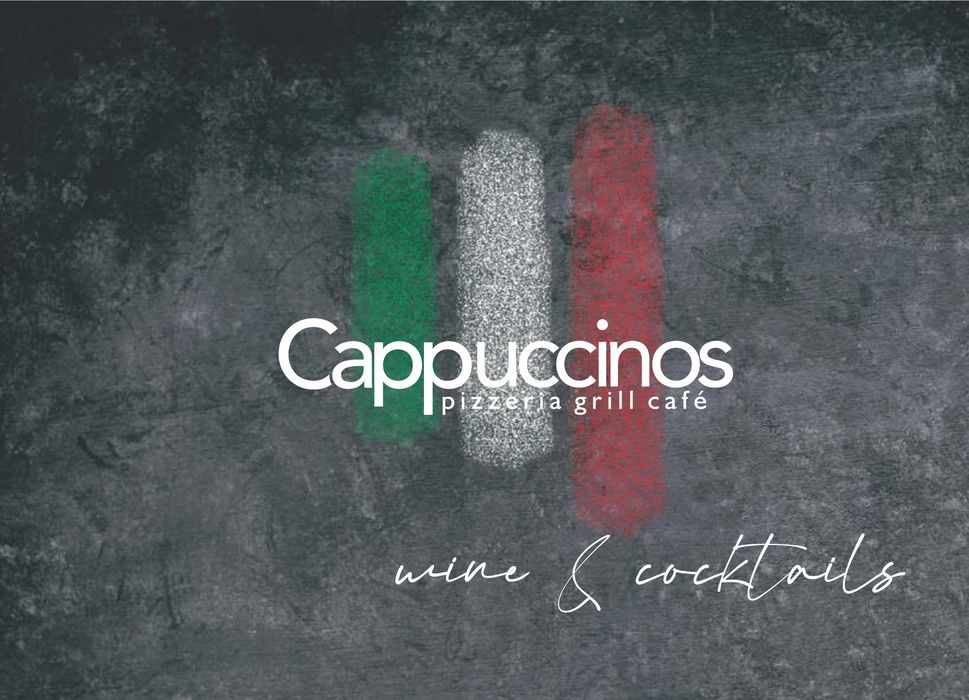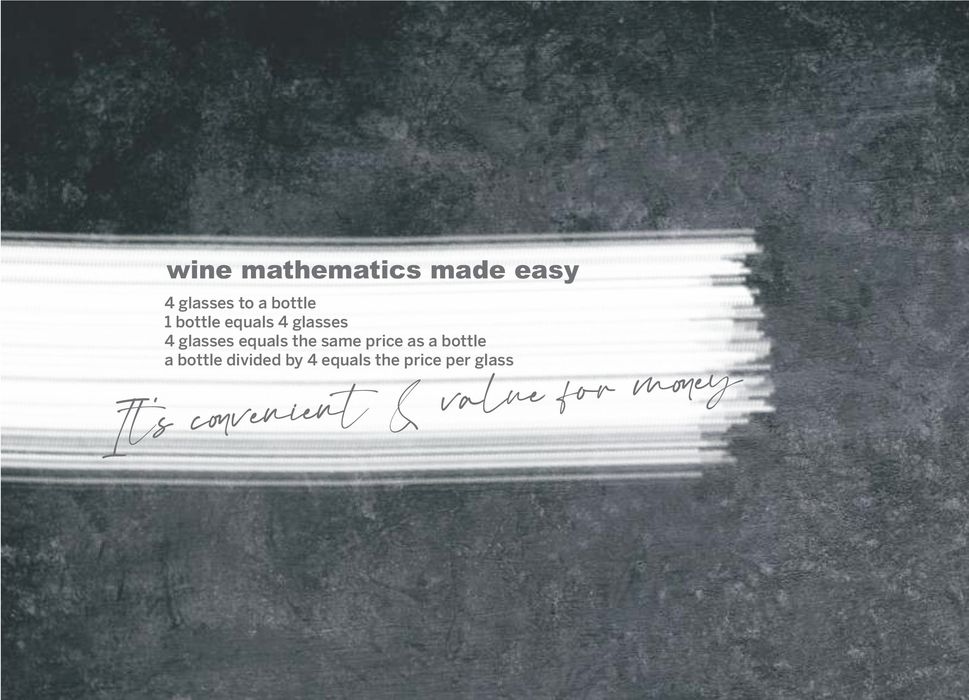 Cappuccinos Wine List 2023
Looking for the best Cappuccinos offers
If you are looking for the biggest Cappuccinos discounts you are in the right place. Here on Tiendeo, we have all the catalogues so you won't miss out on any online promotions from Cappuccinos or any other shops in the Restaurants category in your city. There are currently 3 Cappuccinos catalogues on Tiendeo. Browse the latest Cappuccinos catalogue "Cappuccinos Wine List 2023" valid from from 11/10 to until 31/12 and start saving now!
Find Cappuccinos catalogues in your city
Cappuccinos, all the offers at your fingertips
For great tasting food, pizza and grills, why not sink your teeth into something tasty at Cappuccinos. View the latest Cappuccinos catalogue for details about the latest specials.
About Cappuccinos
Cappuccinos is a fantastic family restaurant with a great atmosphere which is inviting and relaxing and inspired by the concept "you are always welcome". The Cappuccinos menu offers everything from breakfasts, wraps, starters, stir fry, burgers, chicken, seafood, pizza & pasta, kiddies menu, dessert as well as hot and cold beverages. A Cappuccinos restaurant is a family restaurant so why not go on ahead and bring everyone along no matter what time of the day you're eating you can find something suited to you.
There are several branches located throughout South Africa and you can also make use of the online website to view the store locator and find a branch near you. Cappuccinos specials are frequently available, make sure that you have a browse through the latest Cappuccinos catalogue to enjoy a special deal on your next visit to the restaurant.
The origins of Cappuccinos
The Italian inspired restaurant was founded in 1990 and has ben bringing customers from all walks of life a great experience that thrives on a welcoming, warm atmosphere that pairs with great tasting food. The restaurant has become a favourite since its inception and to date there are 23 Cappuccinos restaurants throughout SA as well as 1 store in Botswana.
Get great tasting food and drink at Cappuccinos
Cappuccinos restaurant offers you a fantastic family restaurant with a comfortable and inviting atmosphere. Here you can enjoy great food and drink for the entire family that is inspired by Italy and fused with SA to bring you a unique blend of pizza, grills, seafood, pasta, desserts, beverage and a kiddies menu. Have a look at the Cappuccinos menu via their online website to get an idea of the food served and then make your booking for a family feast. Also view the website to find a Cappuccinos branch near you by utilising the online store locator. If you wish to be part of the company, then you can take the liberty of owning a franchise and benefit from all the advantages that comes with it. See the Cappuccinos catalogue for details about specials.