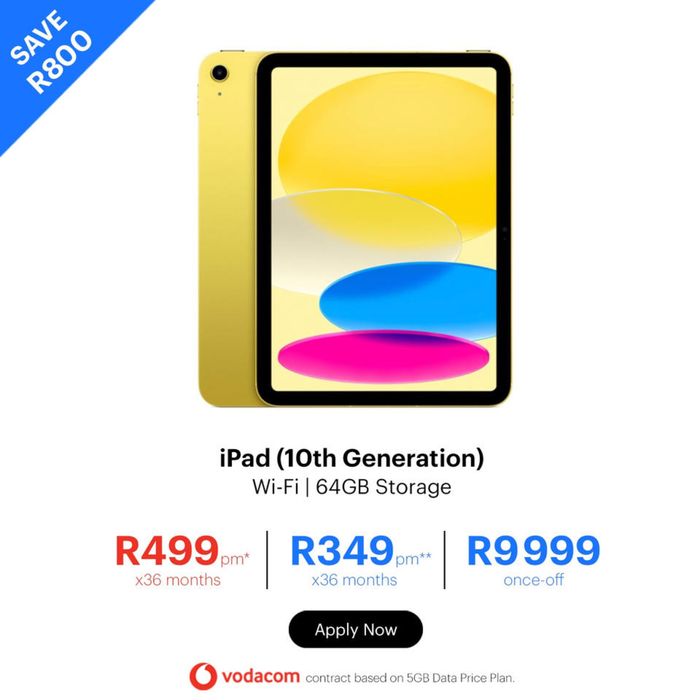 Power and portability specials
PEP CELL

Let's go Ke Dezemba

Builders

Summer Décor and Lighting Ranges

Builders

Smart Home Security
Looking for the best Digicape offers
If you are looking for the biggest Digicape discounts you are in the right place. Here on Tiendeo, we have all the catalogues so you won't miss out on any online promotions from Digicape or any other shops in the Electronics & Home Appliances category in your city. There is currently 1 Digicape catalogue on Tiendeo. Browse the latest Digicape catalogue "Power and portability specials" valid from from 3/12 to until 23/12 and start saving now!
Find Digicape catalogues in your city
Digicape, all the offers at your fingertips
Digicape is your one-stop when you're looking for excellent Apple assistance, support and accessories for all your Apple devices. Have a look at the Digicape catalogue for any special deals.
About Digicape
Digicape is a leading company specialising in all things Apple and not only can you purchase Apple products, but also get training and additional advice to manage your Apple. Digicape is dedicated to helping businesses manage better by utilising innovating Apple technologies and networking solutions throughout your company. You can also have the peace of mind to know that all your device management needs will be taken care of as part of their package deals. Digicape South Africa also offers software and connectivity solutions and training. To purchase products and save, you may want to have a browse through the Digicape catalogue for any special deals on selected products and services. Digicape Stellenbosch and Digicape Cape Cape Gate is some of the branches that can be found in the Western Cape South Africa.
The origins of Digicape
Since Digicape's inception it has been at the forefront of excellent Apple solutions for businesses, and individuals. The company supplies comprehensive training, education, industry assistance with Apple devices, business solutions, and support. There are Digicape stores located throughout South Africa, see the store locator for branches, or simply shop online via the online store.
Get the best Apple deals at Digicape
Digicape is one of SA's favourites when it comes to Apple products and expertise. Get to a Digicape branch to purchase your Apple device or whether you need some trainining feel free to contact them for assistance. Digicape Stellenbosch and Digicape Cape Gate are two of the company's branches but you can see the store locator to find Digicape branches near you. You can also choose to simply use the Digicape online store to purchase your devices or Mac. The company brings customers excellent affordable prices for their wide range of comprehensive services all specialising in Apple. With Digicape you can also get a short-term rental to help you especially if you're visiting SA for a short period and need a Mac or iPad or iPhone for that matter. You can contact the company directly for more information on how to go about the rentals. See the Digicape catalogue for specials.