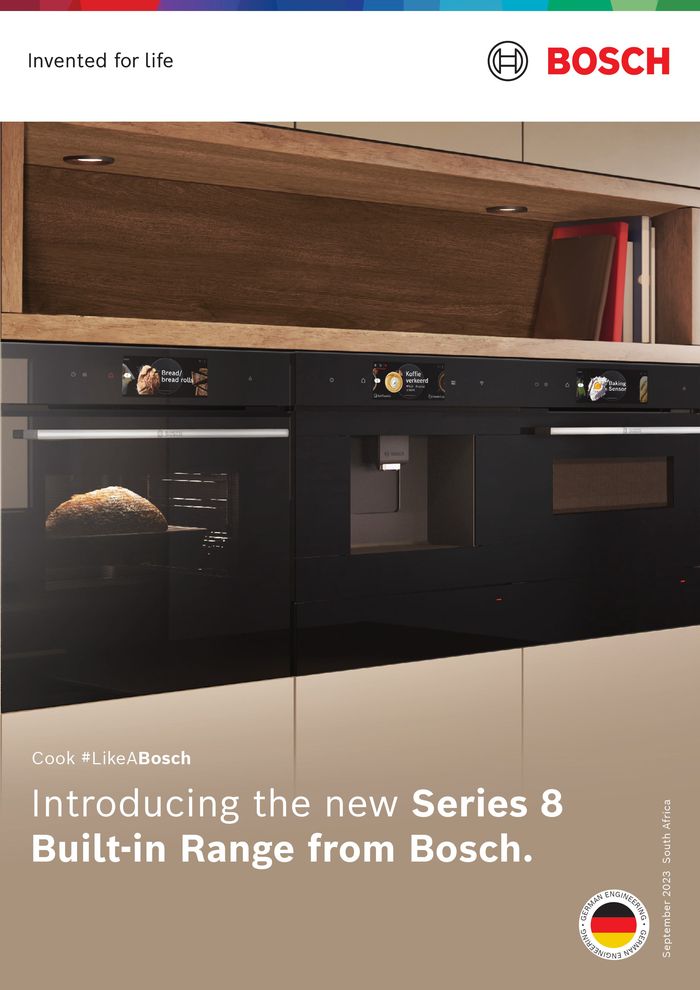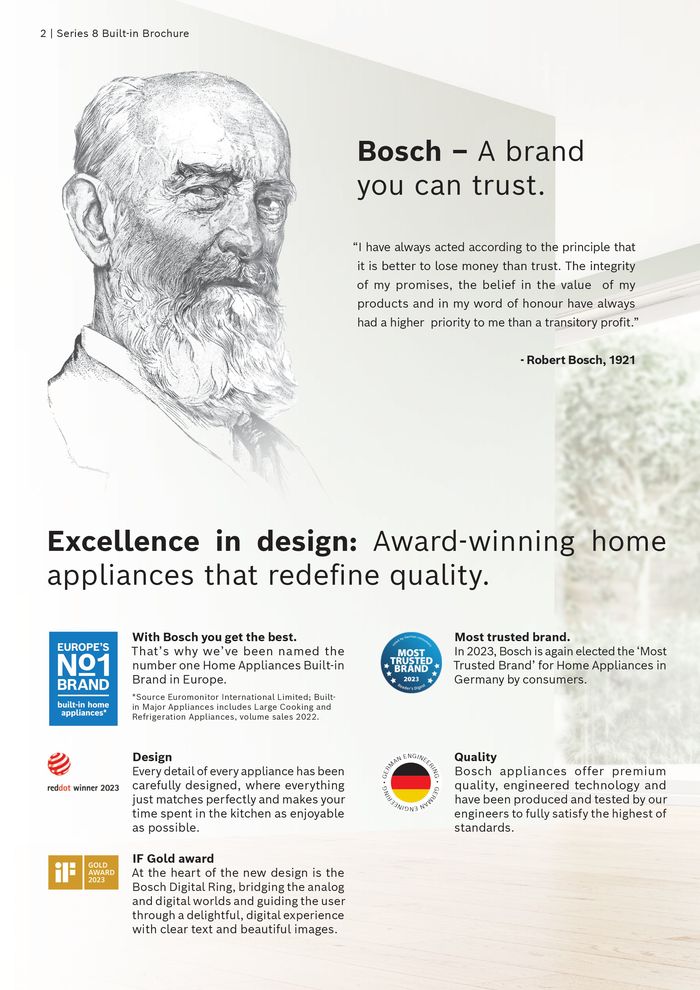 New Series 8 Built-in Range
Leroy Merlin

So much sparkle this Christmas

Leroy Merlin

The Perfect Way to Entertain

PEP CELL

Let's go Ke Dezemba
Looking for the best Bosch offers
If you are looking for the biggest Bosch discounts you are in the right place. Here on Tiendeo, we have all the catalogues so you won't miss out on any online promotions from Bosch or any other shops in the Electronics & Home Appliances category in your city. There are currently 6 Bosch catalogues on Tiendeo. Browse the latest Bosch catalogue "New Series 8 Built-in Range" valid from from 13/11 to until 31/12 and start saving now!
Find Bosch catalogues in your city
Bosch, all the offers at your fingertips
Bosch specialises in electrical products featuring automotive engineering, power tools and electronics. See the Bosch catalogue for product availability and special deals.
About Bosch
Bosch is well grounded and established international company having been in existence for many years, Bosch tools and appliances are known to be an excellent investment. Bosch Power tools South Africa can be purchased nationwide and are available at several Bosch stockists. You can contact the company directly for any Bosch appliance repairs Johannesburg and other queries, find the Bosch contact details on their website.
Have a browse through the Bosch catalogue for more information about the products and specials on selected items. Visit http://www.bosch.co.za/ and start shopping from the comfort of your home with items delivered nationwide.
The origins of Bosch
Bosch opened its doors in the 1800's located in Stuttgard Germany and was founded by an engineer Robert Bosch. Over more than 100 years in the making, Bosch has managed to establish worldwide recognition and popularity for their excellent automobile parts and electronics. Bosch South Africa car parts was a step that came about for the company stemming back to 1897 with the installation of the Bosch low voltage magnito ignition device in a motor vehicle. As was with the original vision for the company for Precision Mechanics and Electrical Engineering, the company continues to strive and was recognised for being one of the world's largest enterprises for vehicle parts.
Get quality electronics and tools at Bosch
Bosch is a leading German precision engineering company that has over 100 years experience at satisfying customers needs, it's no wonder that it's one of the most sought after product around. You can purchase Bosch products all over the world as well as Bosch appliances South Africa and Bosch power tools.
As a whole, Bosch is dedicated to using innovative engineering and sustainable solutions to bring about excellent products known and trusted throughout its years. Sustainability, positive influence and working environment are just some of the core factors that shape Bosch.
Bosch has branches all over SA including Bosch Cape Town and Bosch Johannesburg to name a few. For added convenience you can find Bosch products sold in various stockist stores specialising in electronics as well as at Bosch outlets. See the Bosch South Africa contact details for information and enquiries.