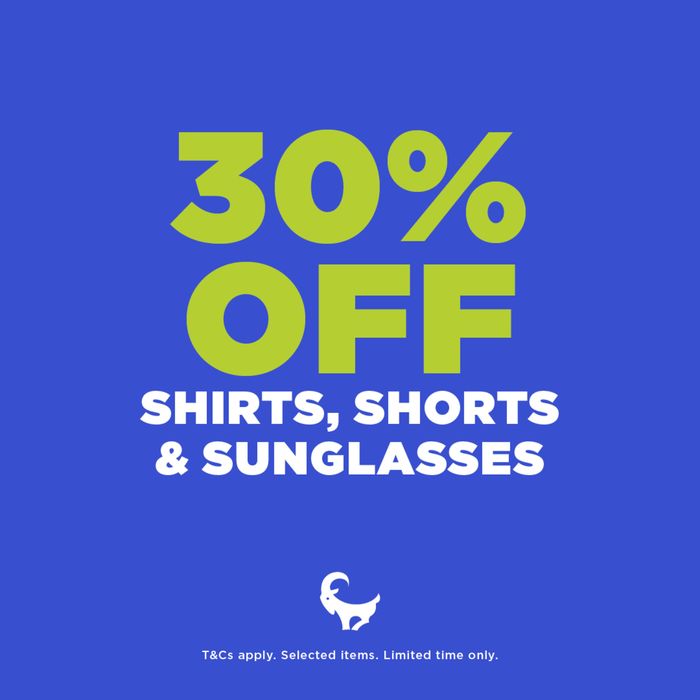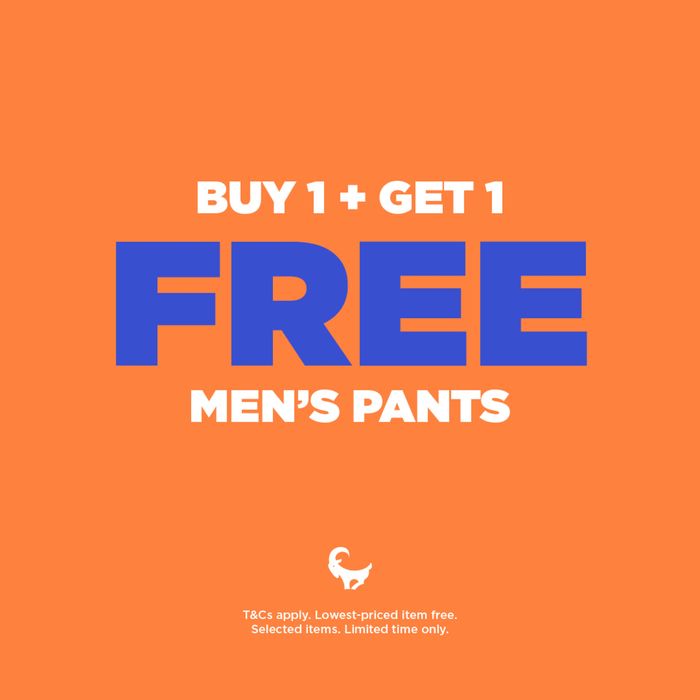 30% Off Shirts-Shorts-Sunglasses
Ackermans

Unwrap more this festive
Looking for the best Old Khaki offers
If you are looking for the biggest Old Khaki discounts you are in the right place. Here on Tiendeo, we have all the catalogues so you won't miss out on any online promotions from Old Khaki or any other shops in the Clothes, Shoes & Accessories category in your city. There is currently 1 Old Khaki catalogue on Tiendeo. Browse the latest Old Khaki catalogue "30% Off Shirts-Shorts-Sunglasses" valid from from 5/12 to until 31/12 and start saving now!
Find Old Khaki catalogues in your city
Old Khaki, all the offers at your fingertips
Old Khaki features great looking trends for men and women in all categories and tailored to your outdoor needs. See the Old Khaki catalogue for more info on specials.
About Old Khaki
Old Khaki is a leading brand when it comes to fashionable, quality outdoor trends for men and women and has fast become a favourite retailer amongst many South African and international shoppers. Old Khaki men's shirts makes a great buy and are available in (slim/regular fit, check, striped, long and short sleeved) and the wide selection of Old Khaki shoes for men and women are available in (boots, casual and sandals).
There are several Old Khaki stores located nationwide with several of them located in popular shopping malls. There is always an Old Khaki sale happening for selected items so make sure you're the first to know by signing up to the Old Khaki newsletter or following the latest trends and more via the Old Khaki catalogue.
The origins of Old Khaki
The first Old Khaki opened its doors in 1999 and is part of a large clothing and outdoor apparel retail group which started their journey in 1933 having been founded by the late Philip Krawitz. Today as a whole the company has branches in standalone brands including Poetry and Old Khaki, as well as the first establishment Cape Union Mart. As a whole the company has several stores nationwide with Old Khaki South Africa having about 40 stores throughout the country and located in most major shopping malls. Today the company continues to grow bringing customers' great products at affordable prices.
Get all your casual outdoor looks at Old Khaki
Old Khaki is part of a large retail group and has become popular amongst many South African shoppers as well as international customers. Here customers can purchase all they need from Old Khaki shoes and Old Khaki jackets, to accessories, bottoms, tops and of cause sale items. To keep up with the latest news, customers can sign up for the free Old Khaki newsletter or simply see what's hot via the Old Khaki catalogue.
For convenient shopping at anytime of the month, qualifying customers can apply for an Old Khaki account and also be afforded convenient repayment terms. Another convenient way of shopping is via Old Khaki online shopping, that will enable you to shop from the comfort of your home on a secure platform and easy payment options.