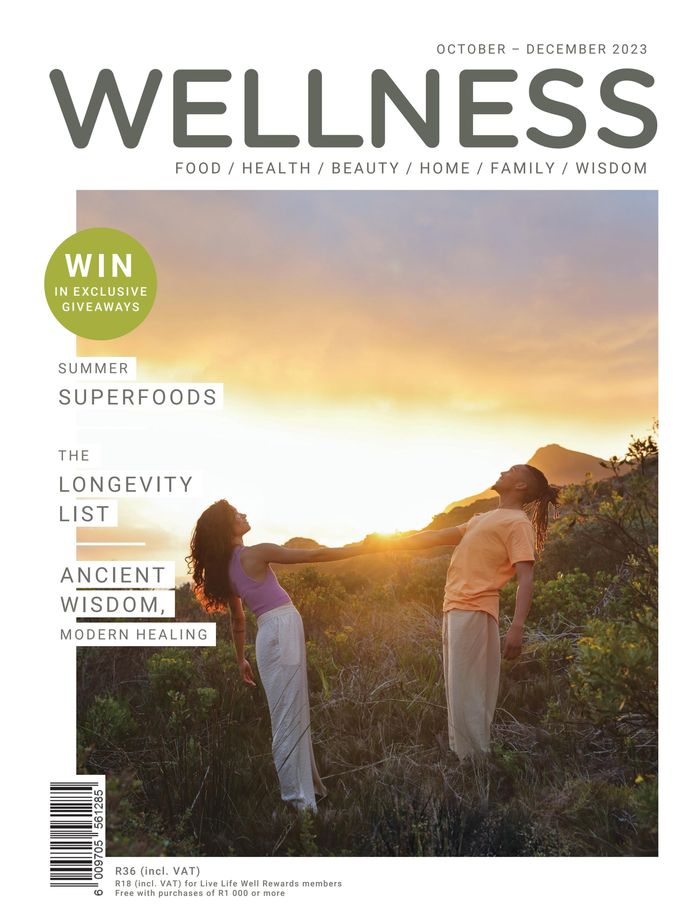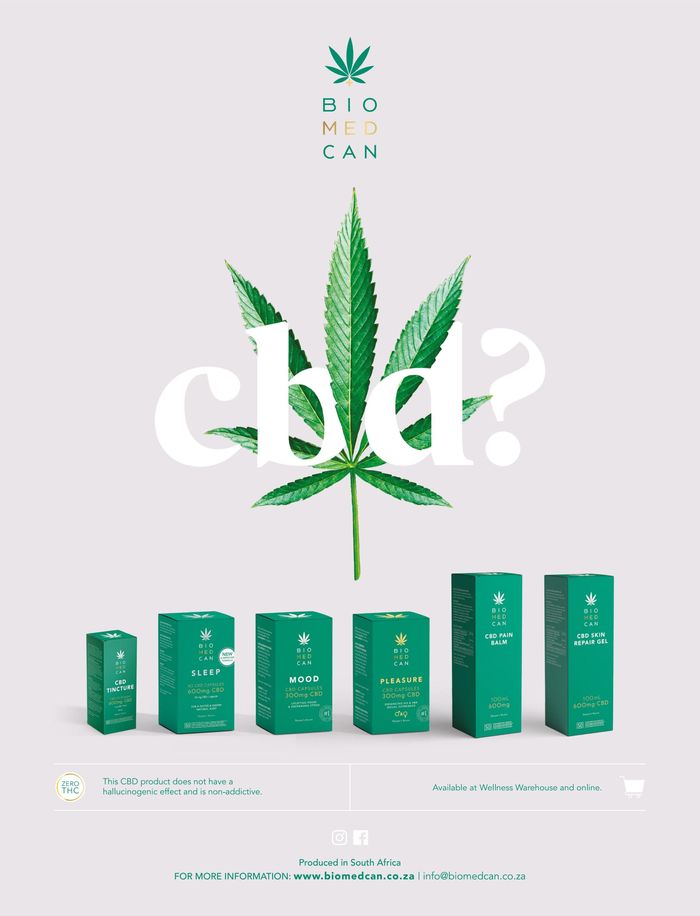 Wellness Magazine Spring 2023
Looking for the best Wellness Warehouse offers
If you are looking for the biggest Wellness Warehouse discounts you are in the right place. Here on Tiendeo, we have all the catalogues so you won't miss out on any online promotions from Wellness Warehouse or any other shops in the Beauty & Pharmacy category in your city. There is currently 1 Wellness Warehouse catalogue on Tiendeo. Browse the latest Wellness Warehouse catalogue "Wellness Magazine Spring 2023" valid from from 11/10 to until 31/12 and start saving now!
Find Wellness Warehouse catalogues in your city
Wellness Warehouse, all the offers at your fingertips
Wellness warehouse is one of South Africa's leading retailers specialising in health products, lifestyle, mo & baby as well as nutrition supplements. Browse the latest Wellness Warehouse catalogue for specials.
About Wellness Warehouse
Wellness Warehouse is a favourite when it comes to a comprehensive selection of health and beauty as well as sports and fitness products. Needless to say the Wellness Warehouse is your all-in-one stop for holistic health solutions for every aspect of your life. Find all you need from products for nursing mothers as well as for babies and toddlers, skin, hair, beauty and massage products to sports supplements, topical treatments and foods covering a variety of categories like super foods, beverages, sweet treats and grains and spice for your pantry.
Wellness Warehouse online is a fantastic option if you're looking to enjoy a comfortable safe shopping experience from the comfort of your home, with free delivery for orders exceeding R350. Some popular branches include the flagship store the Wellness Warehouse Kloof, and others include Wellness Warehouse Morningside, Wellness Warehouse Durbanville, Wellness Warehouse Cavendish and the Wellness Warehouse Glengarry store. Finding your nearest Wellness Warehouse branches is easy, simply see the website for details and store locator.
The origins of Wellness Warehouse
The Wellness Warehouse is a proudly South African retailer specialising in the wellness sector. The company was founded in 2007 by brothers Carlos and Sean Gomes after having sold their De La Rey Home Improvement Group to Massmart in 2005. The family run business has thrived in its success throughout the years and now boasting 21 stores and 10 Wellness Warehouse cafes nationwide. The company's vision and mission is to provide an all round approach to holistic health solutions for everyday life.
Shot for all your wellness need at the Wellness Warehouse
Wellness Warehouse is one of the country's leading wellness retailers to specialise in a variety of products tailored to all your needs. From supplements, sports nutrition and food items, to baby, expecting mothers, and beauty products suited to every hair and skin type. The company's website gives visitors access to competition details, the online magazine, tips and advice on how you can use Wellness Warehouse products to help benefit your everyday lifestyle and most importantly, the Wellness Warehouse online store that allows for effortless shopping from the comfort of your home. Payment options include EFT, Visa and Master Cards. If you need advice and assistance, why not contact the Wellness Warehouse, or simply pop in at one of the Wellness Warehouse branches near you and see as well as purchase the products in person. View the Wellness Warehouse catalogue and take the liberty to enjoy some excellent deals.