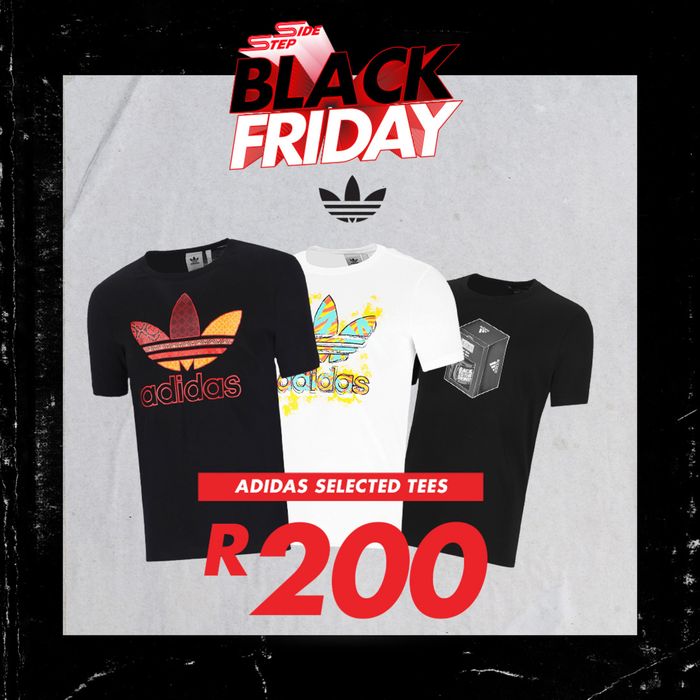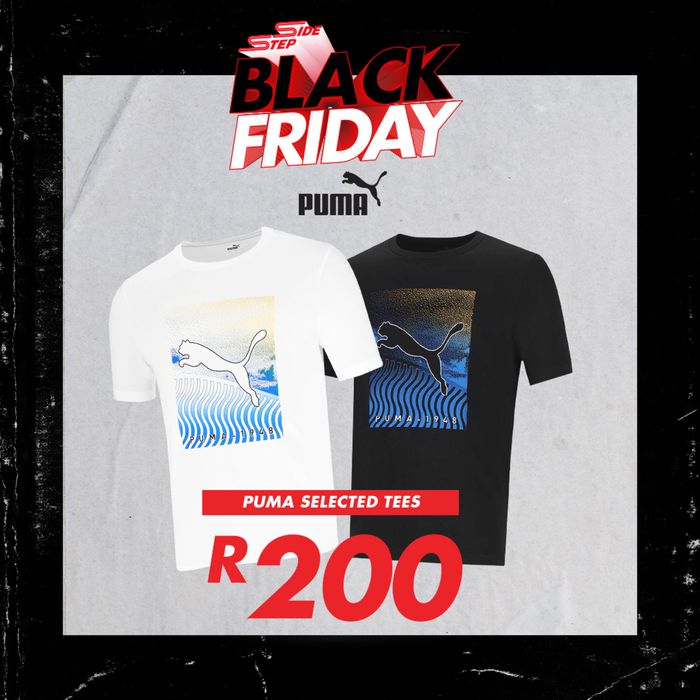 Black Friday Style Savings

Looking for the best Side Step offers
If you are looking for the biggest Side Step discounts you are in the right place. Here on Tiendeo, we have all the catalogues so you won't miss out on any online promotions from Side Step or any other shops in the Clothes, Shoes & Accessories category in your city. There is currently 1 Side Step catalogue on Tiendeo. Browse the latest Side Step catalogue "Black Friday Style Savings" valid from from 20/11 to until 3/12 and start saving now!
Find Side Step catalogues in your city
Side Step, all the offers at your fingertips
Side Step brings you leisure footwear and quality you can trust from leading footwear brands. For a chance to get great promotions, see the latest Side Step catalogue for details.
About Side Step
Step into the world with fashion guided footwear quality by Side Step, one of South Africa's popular and ever-growing footwear retailers for men and women. At Side Step you're guaranteed to get excellent international trends from leading names like Vans, Converse, Nike, Puma, Enrico Coveri, Asics, Diesel, Levi's and Guess to name a few. When you shop at Side Step you can enjoy the following comprehensive categories, footwear for women, men and kids, apparel (t-shirts, tracksuits, denim, jackets), accessories (headwear, socks, backpacks). Side Step South Africa has something for everyone and brigs you market competitive prices, so get to a store near you or simply shop via the Side Step online store. For money saving deals have a look at the Side Step catalogue and save with your next purchase. Side Step stores can be found throughout South Africa including but not limited to the following branches, Side Step Greenstone, Side Step Southgate and Side Step East Rand Mall.
The origins of Side Step
Side Step is a division of the clothing retail company Studio88 and brings shoppers a vast selection of urban footwear designs, accessories and apparel that are tailored for those who enjoy the simple things in life combined with an on-edge and trendy lifesyle. As a brand there are to date several Side Step stores in South Africa including branches in Botswana, Mozambique, Namibia and Lesotho.
Get hot street fashion at Side Step
Side Step is dedicated to bringing shoppers great fashion trends in footwear for men and women who love street fashion and training trends. Side Step South Africa brings you great fashion deals on great looking footwear for men, women and children and appart from footwear you can also enjoy great looking items such as T-shirts, jeans and accessories like caps, socks and backpacks. You can find Side Step stores including the likes of Side Step East Rand Mall, Side Step Southgate, Side Step Westgate and just about everywhere else in SA as well as across Africa. Contact Side Step directly for any related enquiries and use the online store locator to find stores nearest to you.