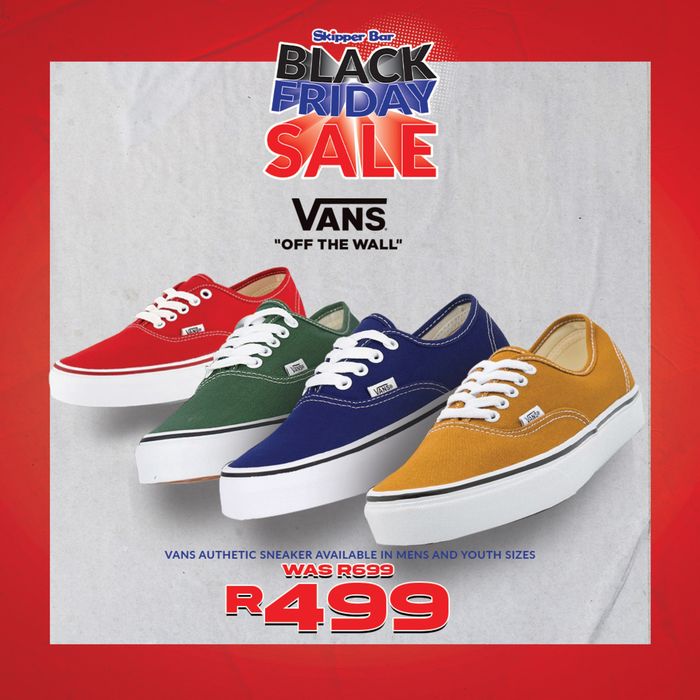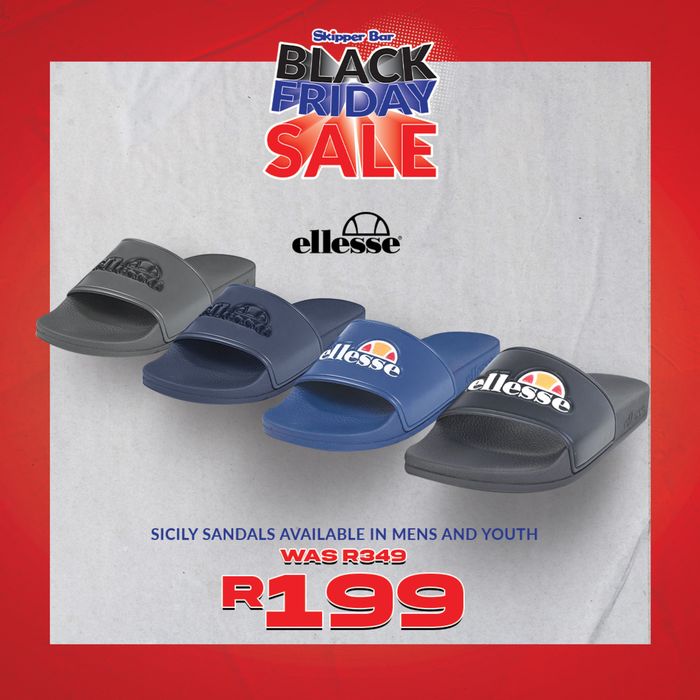 Save BIG on Branded Items

Looking for the best Skipper Bar offers
If you are looking for the biggest Skipper Bar discounts you are in the right place. Here on Tiendeo, we have all the catalogues so you won't miss out on any online promotions from Skipper Bar or any other shops in the Clothes, Shoes & Accessories category in your city. There is currently 1 Skipper Bar catalogue on Tiendeo. Browse the latest Skipper Bar catalogue "Save BIG on Branded Items" valid from from 20/11 to until 3/12 and start saving now!
Find Skipper Bar catalogues in your city
Skipper Bar, all the offers at your fingertips
Skipper Bar is a leading brand when it comes to men's fashion apparel and footwear from leading international brands. Have a look at the Skipper Bar catalogue to save money on special promotions.
About Skipper Bar
Skipper Bar has been servicing the needs for excellent quality men's attire for a very long time and still to this day showcase only the best in great looking shoes and clothes for any occasion. Skipper Bar sells a vast selection of well known international brands such as VANS, Converse, Reebok, Polo, Plush, Marina Yachting, Nike, Ellesse and lots more. Skipper Bar All Star price may change for a promotion so have a look at the Skipper Bar catalogue so that you can save one you next purchase of selected sale or promotional items. Skipper Bar Pretoria, Skipper Bar Carlton Centre Johannesburg, and Skipper Bar Durban are just some of the Skipper branch locations you could visit.
The origins of Skipper Bar
Skipper Bar was established more than 50 years ago and has since been a leading name when it comes to great looking men's apparel and shoes. The company began it's journey selling men's t-shirts, trousers and shoes. What gave rise to the unique name was when they bought an old hotel reception desk at an auction and it became part of the store's fixtures, this is how "Skipper Bar" came about. The company was acquired by Studio88 Group and today there are around 87 Skipper Bar stores throughout SA and stretching across Africa.
Get great clothes and more at Skipper Bar
For more than 50 years Skipper Bar has been bringing shoppers quality products such as men's wear, footwear and accessories for simply every occasion. Here you'll finding leading brands including but not limited to the likes of Ellesse, VANS, Dickies, Nikos, Grasshoppers, P Crouch & Co, Polo, Reebok Classic and Puma to name but a few. Skipper Bar shoes price may vary from one brand to the other, so contact a branch nearest to you or visit their website for more information. Have a look at the Skipper Bar catalogue for a chance to enjoy excellent money saving deals on selected items whilst you search for the perfect Skipper Bar specials. View the online store locator to locate branches near you as there are branches all over South Africa like Skipper Bar Johannesburg, Skipper Bar, Skipper Bar Pretoria and Skipper Bar Durban.