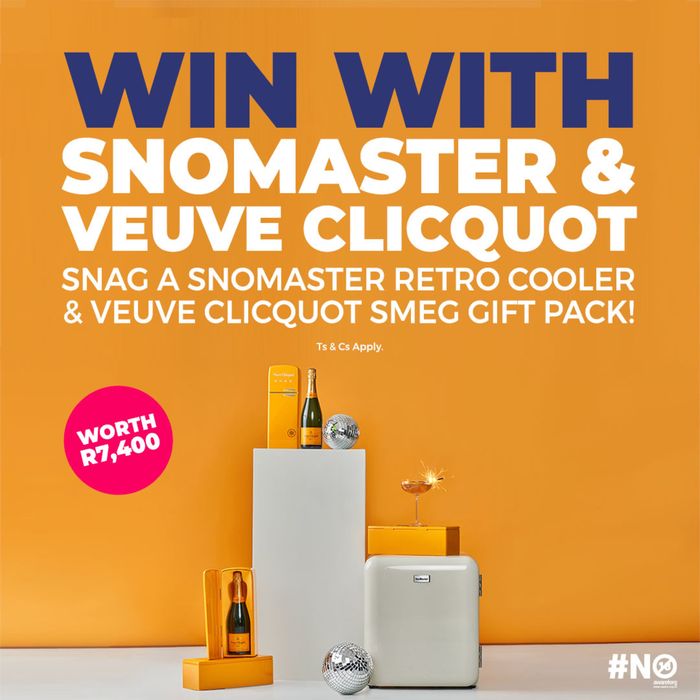 Win with Veuve Clicquot-SnoMaster
Looking for the best One Day Only offers
If you are looking for the biggest One Day Only discounts you are in the right place. Here on Tiendeo, we have all the catalogues so you won't miss out on any online promotions from One Day Only or any other shops in the Sport category in your city. There are currently 2 One Day Only catalogues on Tiendeo. Browse the latest One Day Only catalogue "Win with Veuve Clicquot-SnoMaster" valid from from 30/11 to until 17/12 and start saving now!
One Day Only, all the offers at your fingertips
One Day Only brings you a great online shopping experience for all you need under one roof. Find electronics, home appliances, gadgets and more. See the One Day Only catalogue for specials.
About One Day Only
One Day Only offers shoppers online deals on some great items in various departments like electronics, wearable tech, fashion, furniture, cosmetics and home appliances to name a few. As the name suggests the offer is valid for only one day and the price of these items are slashed to an incredibly low so you get a sweet deal. Have a browse through The One Day Only catalogue and see your next specials. The products are strictly quality hence some well known manufactures like Bosch, Russell Hobbs, Casio, Motorola, Samsung and Percy Nobleman to name a few. You get variety and thus they offer even products of up and coming suppliers featuring unique products and keeping the range fresh and new. You won't find any second hand items with this online store and you can pay with easy payment options such as eBucks, Discovery Miles, SnapScan, Zapper, EFT, iPay, Visa and MasterCard.
For any queries or details feel free to get in touch with the company see the One Day Only contact number on their company's website. You can also sign up for their newsletter for daily deals South Africa cannot miss out.
The origins of On Day Only
One Day Only is an ecommerce based company dedicated to giving shoppers the opportunity to get great products that would normally cost a fortune for an incredibly low price for one day only. Since its inception, the team at One Day Only has been driven to bring you customer service excellence, quality products and most of all 24hours only deals that you cannot miss.
Get Fantastic deals at One Day Only
If you're looking for some sweet deals on leading brands like Casio, Puma, Russell Hobbs, Wonderbra, Bosch, Bodum, Jorja, Philips, and Wave Cave to name a few, then One Day Only is the store to visit. The catch is that these fantastic money savers are only available for one day, so within 24hours you must make sure to purchase your products to enjoy these excellent savings. Whether you're looking for household decor, sportswear, electronics, or interesting gift ideas, you can find quality and excellent specials with One Day Only. See the One Day Only catalogue for some great specials. The company also has a news letter where you can catch daily deals South Africa for yourself or to spoil someone as a gift. You can also get in touch with the One Day Only call centre to enquire anything even related to possible careers with the company. The online website also allows you to browse their careers section.