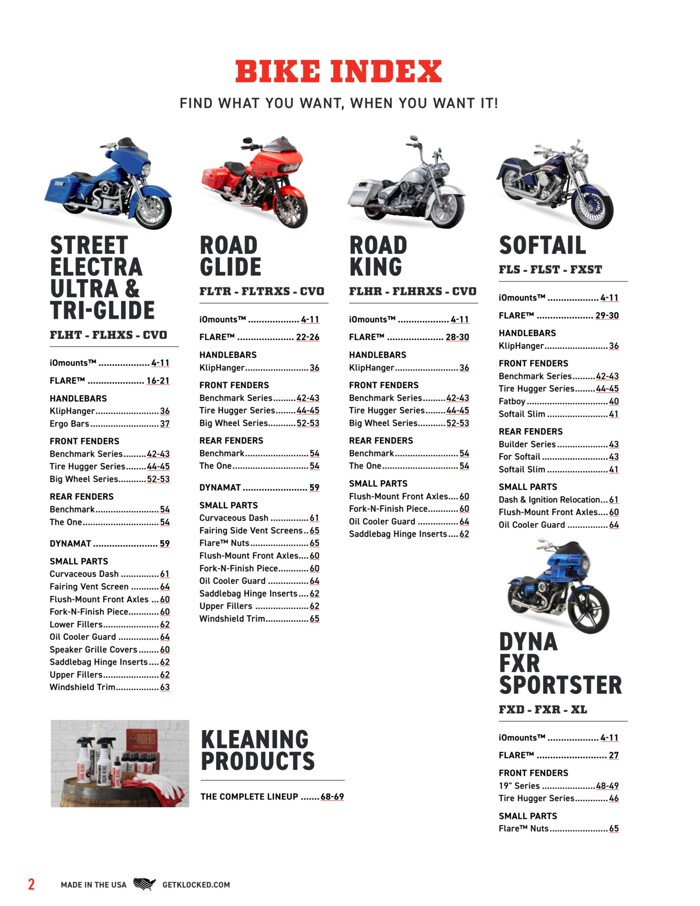 Harley Davidson 2023 Motorcycles
Leroy Merlin

So much sparkle this Christmas

Leroy Merlin

The Perfect Way to Entertain
Looking for the best Harley Davidson offers
If you are looking for the biggest Harley Davidson discounts you are in the right place. Here on Tiendeo, we have all the catalogues so you won't miss out on any online promotions from Harley Davidson or any other shops in the Cars, Motorcycles & Spares category in your city. There are currently 4 Harley Davidson catalogues on Tiendeo. Browse the latest Harley Davidson catalogue "Harley Davidson 2023 Motorcycles" valid from from 8/2 to until 9/2 and start saving now!
Find Harley Davidson catalogues in your city
Harley Davidson, all the offers at your fingertips
Harley Davidson specialises in great looking road and cruise motorcycles featuring world-class technology and beautiful designs. View the Harley Davidson catalogue for great deals and information on product specials.
About Harley Davidson
Harley Davidson is an international leading motorcycle manufacturer, dedicated to bringing customers luxury, comfort and innovation. Harley Davidson is renowned for its beautiful bikes whether you prefer a road cruiser or a more regular road bike, there is something stylish and smart to suit your biking needs. The Harley Davidson Sportster has become a favourite amongst many looking for that sports edge and is available in 6 models namely XL883N Iron 883, XL883L SuperLow, XL 1200C 1200 Custom, XL 1200X Fourty-Eight, XL1200T SuperLow 1200T and the XL 1200CX Roadster. The Harley Davidson 750 Street not only looks amazing but this mean machine is made to "shred-traffic", featuring ABS brakes, liquid-cooled Revolution X engine and dialed suspension are just some of the benefits you can enjoy.
Apart from the motorcycles, you can also shop from a variety of apparel and gear suited to you all featuring the Harley Davidson logo. Customers can also opt to rent a Harley Motorcycle or test drive one. See the Harley Davidson catalogue for special deals. Harley Davidson branches are all over South Africa including branches like Harley Davison Zambezi, Harley Davidson Menlyn, Harley Davidson Tygervalley, and Harley Davidson Clearwater to name a few.
The origins of Harley Davidson
Harley Davidson Motorecycles bears a rich background having began in its journey in Milwaukee America in 1903, founded in a tiny shed by William S. Harley and two brothers Arthur and Walter Davidson, they took to building and selling these motorcycles with the first one sold in 1903. Today there are several dealerships across the world with several throughout South Arica.
Get motorcycling luxury and style at its best with Harley Davidson
Have you always wanted a motorcycle that will not only deliver a great ride experience but also be able to function efficiently to take on the long road with style and grace? Harley Davidson SA brings you a premium motorcycle brand that has all the best and all you need to make your road trip a comfortable and an enjoyable experience, whether travelling solo or with a pillion. Harley Davidson Motorcycles allows buyers to customize their Harley bikes as well as provide comprehensive service and maintenance. You can also shop amongst the wide range of apparel and more such as booking a test drive to have a firsthand Harley Davidson experience, or you can opt to rent one and enjoy the luxury whilst staying on vacation. See the Harley Davidson catalogue for details on specials and promotions.