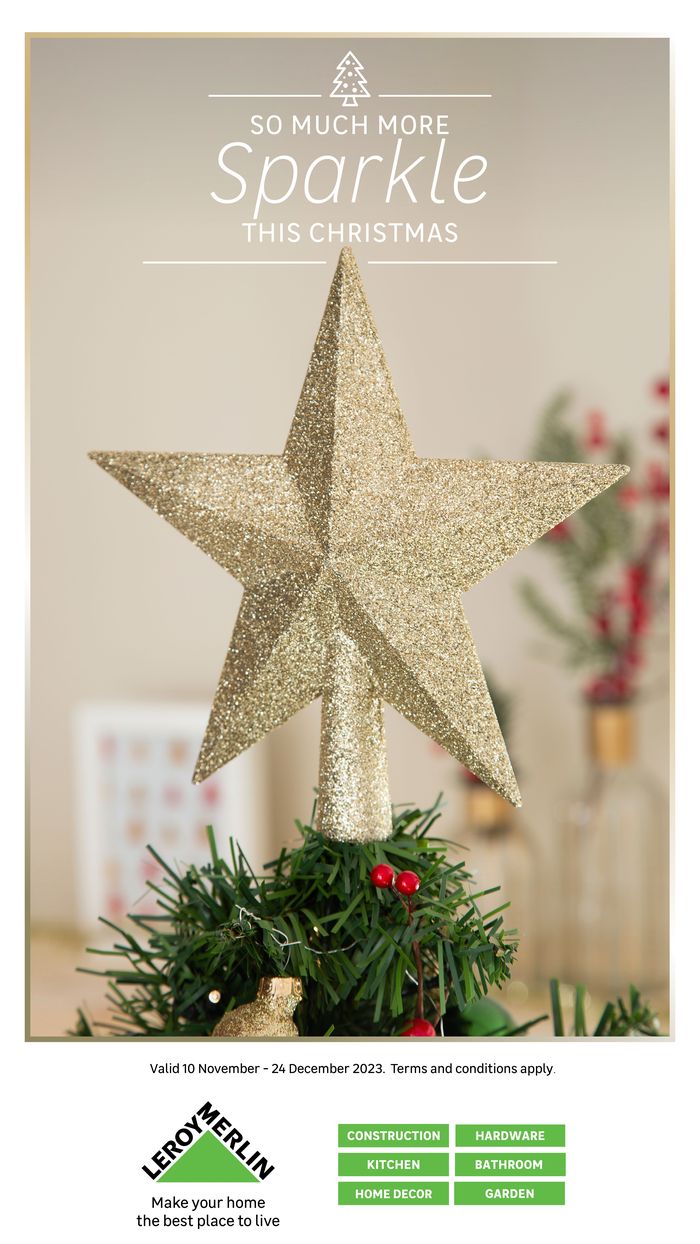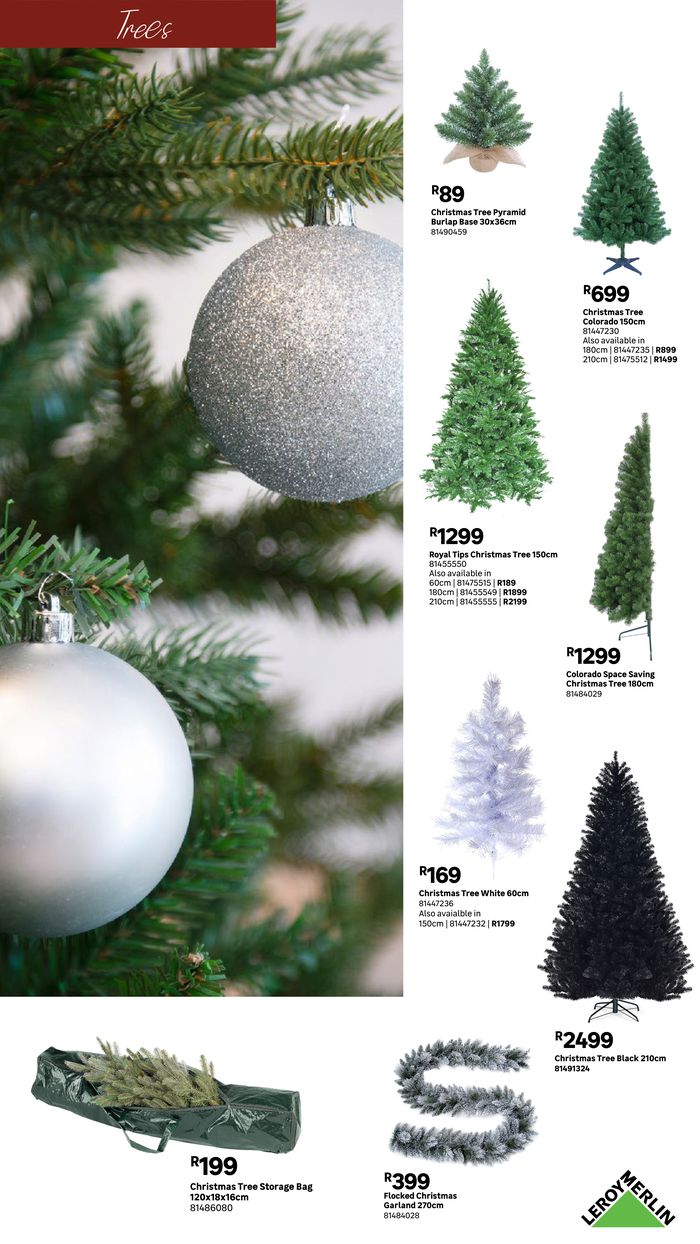 So much sparkle this Christmas
Leroy Merlin

Black Friday Savings Invasion

Leroy Merlin

The Perfect Way to Entertain
Looking for the best Leroy Merlin offers
If you are looking for the biggest Leroy Merlin discounts you are in the right place. Here on Tiendeo, we have all the catalogues so you won't miss out on any online promotions from Leroy Merlin or any other shops in the DIY & Garden category in your city. There are currently 3 Leroy Merlin catalogues on Tiendeo. Browse the latest Leroy Merlin catalogue "So much sparkle this Christmas" valid from from 12/11 to until 24/12 and start saving now!
Find Leroy Merlin catalogues in your city
Leroy Merlin, all the offers at your fingertips
Leroy Merlin is a home improvement and gardening retailer with various branches in South Africa. From kitchen tiles to lighting designs, catch all the specials and promotions in the latest Leroy Merlin catalogue.
About Leroy Merlin
As a part of Groupe Adeo, Leroy Merlin specialises in products and solutions catered to customers' unique needs. This includes bathroom furniture, landscaping tools, interior doors, and more. For customer convenience, the business is split into four main departments: DIY, Building, Decorating, and Gardening.
The Leroy Merlin do-it-yourself hypermarkets are conveniently located near urban areas, offering retail self-service and professional sales assistance to all customers.
Want to know where Leroy Merlin branches are located with specific addresses and/or directions? Visit their website for a handy store locator, DIY workshops, educational videos, tool rentals, product specials, and much more.

The origins of Leroy Merlin
In 1923, husband-and-wife team Adolphe Leroy and Rose Merlin flexed their entrepreneurial skills by opening 'Stock Américain', an American military surplus store in France. As this venture proved quite successful, the team enhanced their business by adding DIY products and various building materials at moderate prices. Eventually, the company name changed to Leroy Merlin as business blossomed and more branches opened, among other locations in Spain, Portugal, Poland, and China. And finally, in 2018, the first South African Leroy Merlin branch (Greenstone) opened in Edenvale. Met with enthusiasm by South Africans, two more stores quickly popped up in Gauteng.
Today, every Leroy Merlin store offers between 30,000 – 60,000 products to inspire customers on kitchen designs, gardening techniques, DIY tasks, home improvement projects, and much more.
Opening a new Leroy Merlin store extends beyond simply another branch that sells gardening tools. It also benefits a city/town and its residents, for a new store means approximately 150 fresh employment opportunities. In terms of suppliers, a new Leroy Merlin branch also presents the potential to access the international market, which could mean an even bigger variety of bathroom tiles, household cleaning supplies, and more.
For customer peace of mind, Leroy Merlin is also committed to its quality-control procedures, thereby ensuring clients have access to not only working products, but also high-quality brands. Some of the brands available in the Leroy Merlin stores include but are not limited to Lexman electrical, Standers hardware, Artens cabinetry, Luxens paint, and Geolia plant- and garden care.
For the latest product catalogues, store promotions and customer specials (like uniquely priced garden furniture or load-shedding specials on generators and inverters), consult the Leroy Merlin website.
Other DIY & Garden catalogues