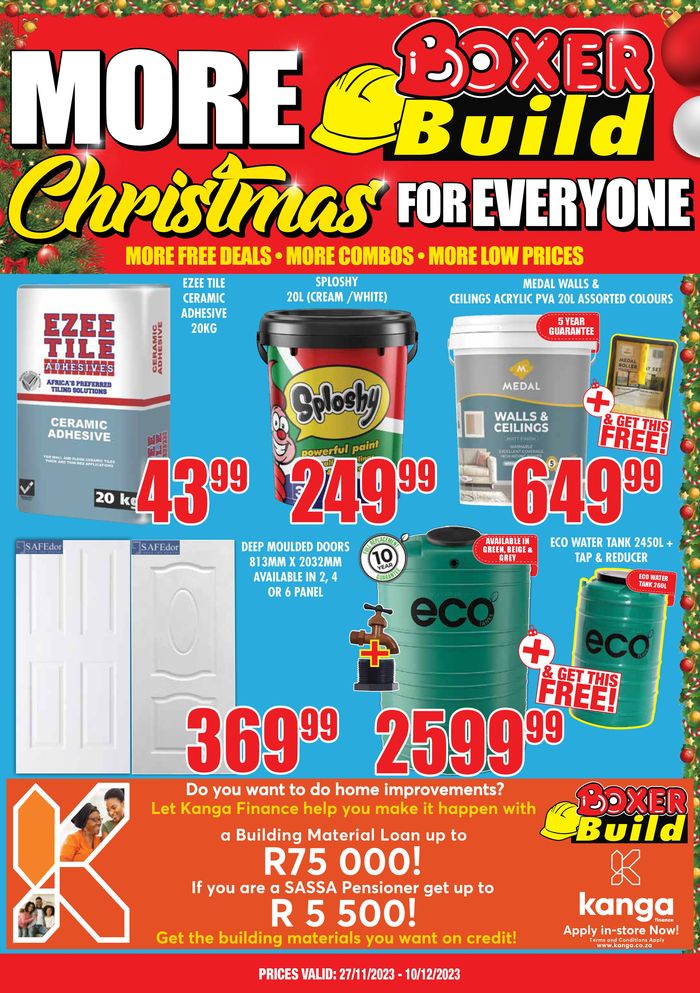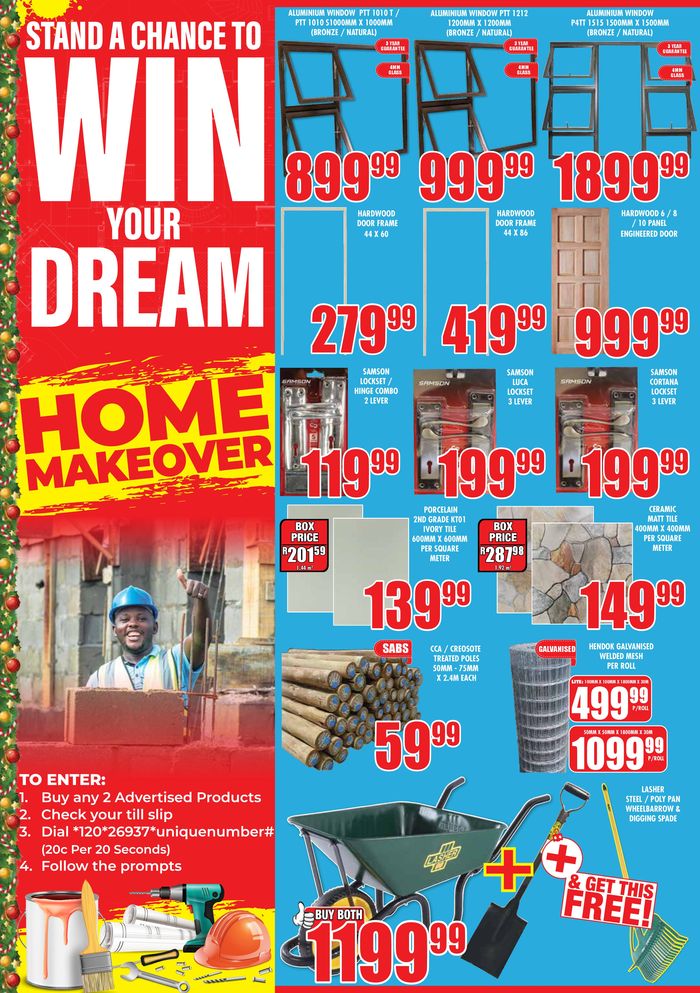 More Christmas For Everyone
Looking for the best Boxer Build offers
If you are looking for the biggest Boxer Build discounts you are in the right place. Here on Tiendeo, we have all the catalogues so you won't miss out on any online promotions from Boxer Build or any other shops in the DIY & Garden category in your city. There is currently 1 Boxer Build catalogue on Tiendeo. Browse the latest Boxer Build catalogue "More Christmas For Everyone" valid from from 26/11 to until 10/12 and start saving now!
Find Boxer Build catalogues in your city
Boxer Build, all the offers at your fingertips
Boxer Build is your friendly home to all you need for DIY and building materials all at affordable prices. See the Boxer Build catalogue for special deals.
About Boxer Build
Boxer Build is part of a larger retail brand popular for affording shoppers excellent low prices on items throughout the year with the joys of a sale to save you even more money. As you know hardware and building materials can be pricy, but with Boxer Build you're bound to save on low prices and Boxer Build specials. Have a browse through the Boxer Build catalogue to enjoy specials.
Boxer Build stores are mostly located in KwaZulu-Natal and Eastern Cape and you can use the Boxer Build stores locator to find your nearest branch. Some Boxer Build stores include Boxer Build Ladysmith, Boxer Build Empangeni, and Boxer Build Jozini to name a few. You can also call the Boxer Build head office for details and more information about the product brand or advice.
The origins of Boxer Build
Boxer Build is part of the Boxer franchise which forms part of one of South Africa's leading wholesale groups, Cash & Carry. Known for their great low prices, the group caters for low to mid-income families all over South Africa. The Boxer Build division opened their doors in 2004 and is located in KwaZulu-Natal and the Eastern Cape. There are several Boxer Build stores nationwide, see the Boxer Build store locator for one closest to you. The company endeavours to be the number one choice when it comes to affordable hardware supplies and building equipment and materials suited to customer needs.
Get the to Boxer Build for excellent deals
At Boxer Build you can find all you need for your do it yourself projects and all at excellent affordable prices. Whether you need building materials to build a home, power tools, manual tools, overalls, safety gear, you name it, because as part of the Boxer stores Cash & Carry Group you can enjoy a wide selection of products. See the Boxer Build store locator to find a branch near you, there are several Boxer Build stores located nationwide and everyday giving customers the joys of great services, quality products and affordable prices. Boxer Build head office contact details can be found online under the company's main website. At Boxer Build you can also apply for a credit plan to pay off your items and transportation can be arranged. See the Boxer Build catalogue for special deals.