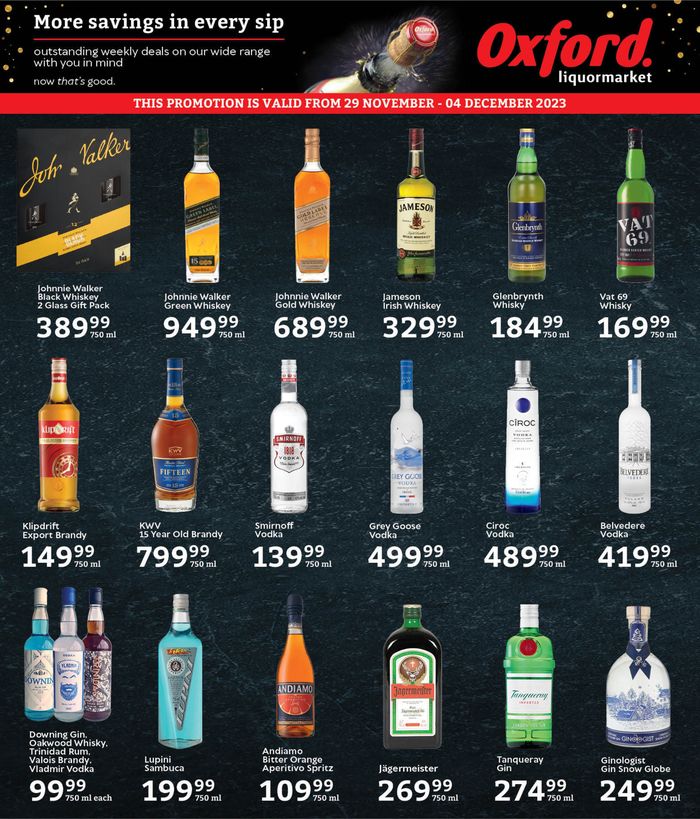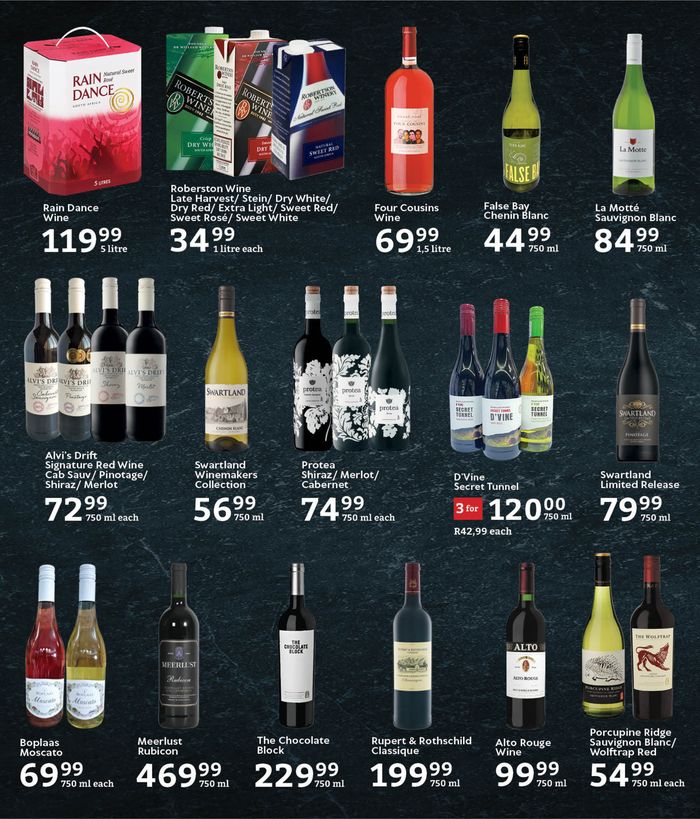 Oxford Promotions More Savings
Looking for the best Oxford Freshmarket offers
If you are looking for the biggest Oxford Freshmarket discounts you are in the right place. Here on Tiendeo, we have all the catalogues so you won't miss out on any online promotions from Oxford Freshmarket or any other shops in the Groceries category in your city. There is currently 1 Oxford Freshmarket catalogue on Tiendeo. Browse the latest Oxford Freshmarket catalogue "Oxford Promotions More Savings" valid from from 29/11 to until 4/12 and start saving now!
Find Oxford Freshmarket catalogues in your city
Oxford Freshmarket, all the offers at your fingertips
Oxford Freshmarket specislises in great tasting fresh produce, baked goods and groceries. For specials view the latest Oxford Freshmarket catalogue for special deals and save.
About Oxford Freshmarket
Oxford Freshmarket is a family supermarket specialising in delicious foods both fresh and packaged goods. You can get something from the bakery whether it be sweet or savoury, and when it comes to fresh meat, poultry and fish you can find a variety to choose from at the state-of-the art butchery. Enjoy Oxford Tuesday specials Bluff or Oxford Hillcrest Tuesday specials whichever one you find closest to you, and take the liberty to save on selected products in store. Oxford Freshmarket stores stocks products from leading brands like Robertsons, All Gold, Kellogg's, Parmalat, Sea Harvest, Future Life, Beacon, Nescafe, Glade, and lots more. Have a browse through the latest Oxford Freshmarket catalogue to save on special deals on selected items.
The origins of Oxford Freshmarket
Oxford Freshmarket was established with the goal to be one of South Africa's preferred supermarkets offering a wide selection of affordable food products from their bakery, butchery and fruit and veg categories and in addition also a variety of groceries to shop from. There are two Oxford Freshmarket stores in South Africa located in Bluff and Hillcrest.
Get fresh foods and more at Oxford Freshmarket
Oxford Freshmarket is as its name implies as it brings shoppers a wide selection of great tasting food to suit every taste and occasion. That all too good braai (BBQ) coming up soon? Head on over to their butchery for fresh meat, chicken, sausage, and lots more. You can also take advantage of Oxford specials Tuesday where you get to save lots on selected items, contact your nearest store for more information. The Oxford supermarket catalogue can help give you an idea of items in-stores, as well as some of the stores having specials. The company is dedicated to looking after their staff offering good starting salaries and potential growth, this filters on leading to great customer service and efficiency throughout. If you're looking to build a career with Oxford Freshmarket, you can browse the company website for any job vacancies.